We specialize in resin additive manufacturing with over five years experience
What do we do?
Anything from personal prints to reverse engineering models
Check out our 3D scanned work
Take a peek inside our Wonderworld
You want to be a miniature?
Come to us !
We offer high quality scanning and production
Do you need parts reverse engineered?
We do the modern approach to Reverse Engineering (Scan to CAD)
Improving or changing the design of existing products, building components that fit perfectly with existing products. Repairing worn or broken parts (e.g. old car parts).
We take 3D surface measurements of the object (medium to large sized). Each measurement point contains accurate XYZ coordinates in HD quality. We capture millions of data point from one 3D scan in just one second, as much as 100 mikron accuracy.
Our data gives you all the information you need to build the CAD file properly and accurately. There's no guesswork for less headaches and frustrations.
Are you an artist?
Do you need your art piece scanned so you can scale it up? We can scan medum to large sized objects.
You want to be a model?
We have had great success in scanning people and producing them as miniature models. For your diorama, family, wargames? Endless possibilities
WHAT CAN WE SCAN?
Medium-sized objects such as gearboxes, castings, furniture, statues, and the human body, as well as large objects like automotive parts, turbines, ship propellers, small boats, and room interiors.
We can model anything
You need something that cannot be scanned ? We are artists and can model anything you need. Just contact us for an offer!
Contact us at:
info@speira-creation.se
Why us
We help you design
what you want.
Want a classic bust? No problem, we can do it for you.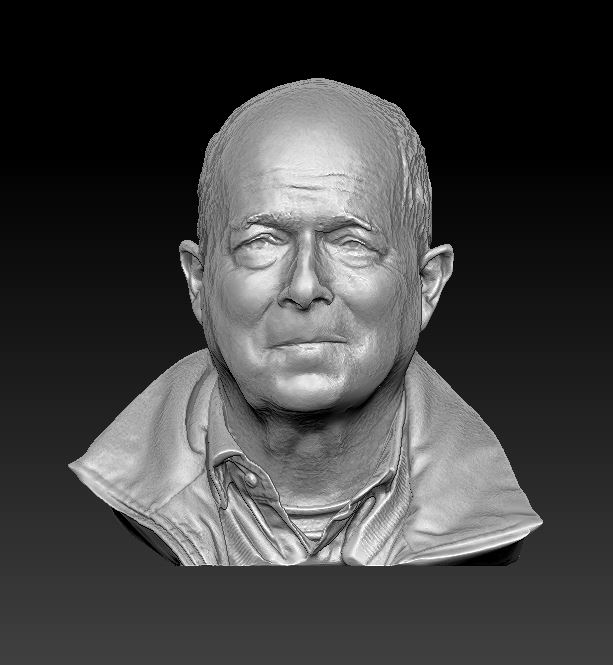 You want to be a miniature?
We are a small production company in Sweden. We can scan or sculpt so you can have yourself or loved ones as a miniatures!
Come to us for the highest quality scanning and production.
Your sculpture will be made of light grey resin, ready for you to paint if you like. Visit our friendly studio and get yourself scanned with our high-quality 3D scanning machine.
More vivid than a photo to capture the moment, for gifts or for wedding decoration!
You can choose from 4 standard sizes starting from only 1500 SEK:
What a great way to celebrate yourself and your loved ones! Wear your favorite outfit and head over to us. You may add props for free. We can modify the scan a little if you like.
54mm – 1500 SEK
60mm – 1500 SEK
70mm – 1600 SEK
80mm – 1700 SEK
90mm – 1800 SEK
100-170mm – 2000 SEK
Price include scanning, post-processing work, high quality resin print, shipping. Incl. vat for EU customers.
PROCEDURE The whole scan takes only about 5 minutes of your time. It's a relaxed affair and you only stand still for a few minutes, much like photographing in the old days of the 19th century. Then see yourself rendered on the screen of the machine. Now you can go away happy that the scan has been a success. We will have your print ready ready to collect or send within 14 days.
DRESS CODE Please try to avoid:
Deep black flat color (the scanner only sees a big void which will not work well)
Furry, shiny and highly reflective fabrics (furry might work if we put water on, reflective is a problem)
Shiny metal watches, etc will be invisible to the scanner unless we prepare them (we can if you want).
Anything else pretty much works fine to wear. What you wear is how you will look, so please feel free to be creative!
NOTE Our scanner does flash intensively so if you are sensitive to this, for example if you have epilepsi we do not recommend getting scanned. Our 3D scanner is absolutely harmless, no x-rays or any other dangerous radiation.
LOCATION We are in Helsingborg, Sweden. Please contact us so we can book a time that fits you!
BOOK A SCAN!
Contact us at info@speira-creation.se
Speira Miniatures
We have a huge range of figures created for your every diorama and wargame needs! Please check it out at our site: speira.net
Also licenced to print several other modellers files.
We print files on demand as well!